I don't think it's any secret how much I enjoy smoke bombs. You'd think that the photo above was caused by an illegal fire in a public park, but no. Orange smoke bomb! If anyone's wondering where I get them, I put in orders over $250 at Rocket Fireworks. The good ones come to about $20 each, but they sure are worth it.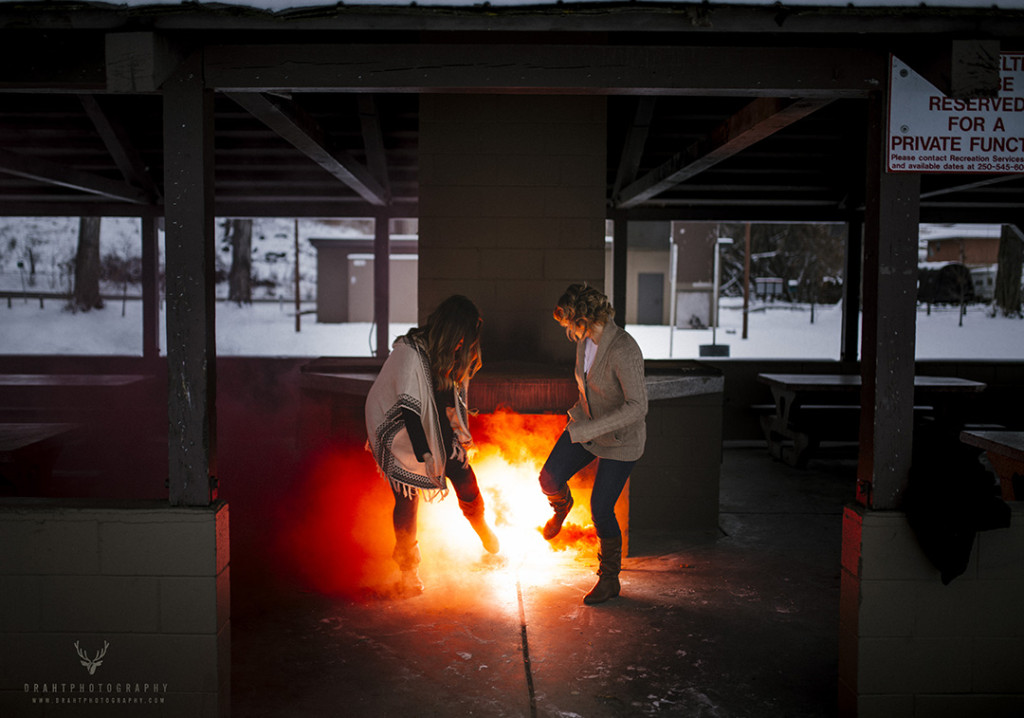 Especially when you pop a flash in them. A bit of photoshop and they look like straight up fires! Of course, we did take some nice family photos too. Check out http://www.drahtphotography.com/portfolio/kims-family-at-kin/ for Kim's gallery.
Next up – I saw an epic Roman Candle fight on Imgur. It looks amazing! Didn't realize you could get handheld versions of these things. But there it is, on youtube. That guy is having too much fun. I hope he's not on drugs or anything!
I had another shoot the day after for Katie. Her boys were adorable. I can't begin to say how much I prefer full on family shoots to Santa photos!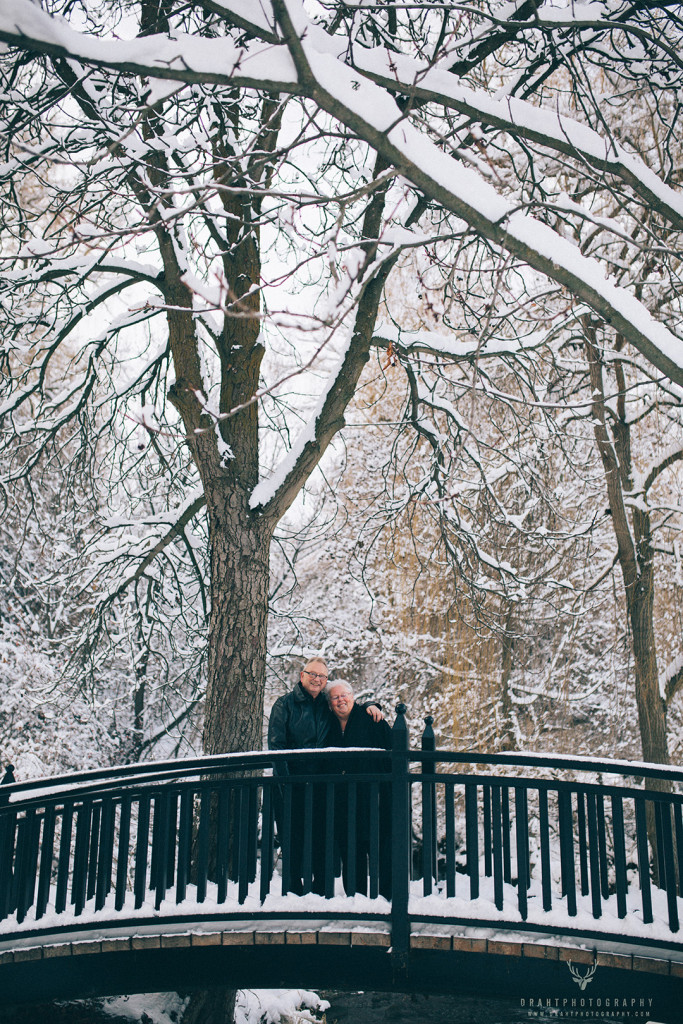 The full on shoots are pretty fun, and Polson Park gives me more than enough props to make for an eye catching shoot. Plus boys and the snow mix quite well.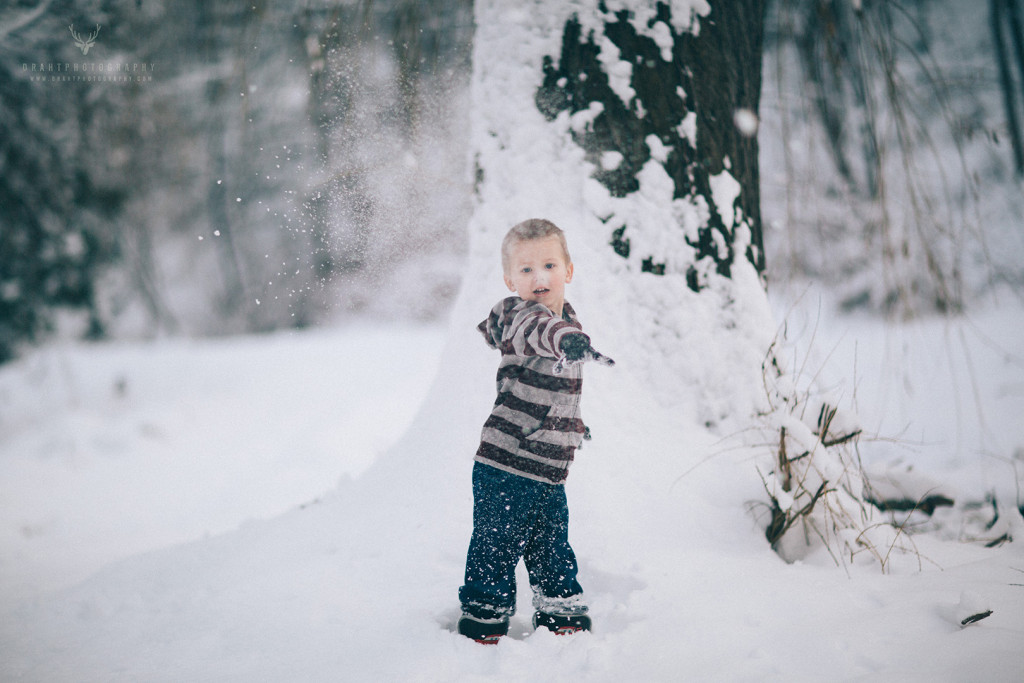 Especially when they're wearing matching hoodies. These boys were awesome. I can't wait to shoot them again. If you'd like to see the gallery, pop by http://www.drahtphotography.com/portfolio/katie-at-polson-park/. Get ready for some hardcore cuteness.
So, it is hibernation time. But there's always something new. I'm reading my Timothy Keller books, and working on my new pet project, www.drahtweddings.com. Building this website, I've learned so much. There's a few things I'd love to change, though, and I'm not sure how people will handle it. This helps me judge what people are doing on the website. Do they prefer full screen photos in high resolution, or do they like to scroll through a whole bunch of photos? How does preloading effect cell phones? Why do dogs have wet noses? Will I ever find true love? Who's that, over there?
Lastly, I've been really stoked on all the wedding inquiries. Keep them coming! I'm about 33% booked for next year. The saturdays always book up quickly, but I've got a few left. I have this feeling this is going to be the best year yet.
Feel free to follow my facebook, google plus, twitter, or send me a message. Thank you so much for reading this far!