Well, we're back. And I'm pretty excited about it. We've got a fairly easy to follow lesson plan. As always, with new content.
It's hard to believe this is round 7!  That means that this is the seventh round of beginner classes I've taught. This has been amazing for me. It's given me great insight as to how students learn. How to teach in an effective way, so the retention is as high as possible.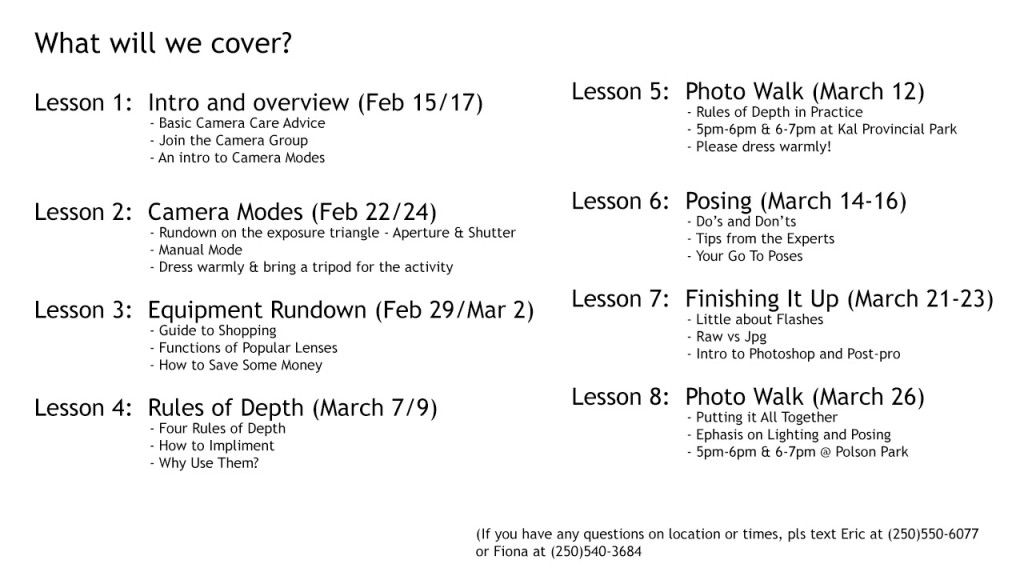 In this class, we have two walks. The end of almost every class does have a hands-on section, however. Each class is 60 minutes, but it's not uncommon to go over. The walks are very important. We teach you how to apply the rules you have learned in the class. We also have an online forum where you may share your work and get feedback and help from others.
Next up we have the advanced classes. I have to stress, you cannot come to the advanced classes unless you've completed the beginner classes. This is because we have allowed people to in the past, but they are still very shaky about beginner color theory, rules of depth, and basic equipment. Just because you have an expensive camera doesn't mean you're ready for advanced! There's a lot in the level 1 class.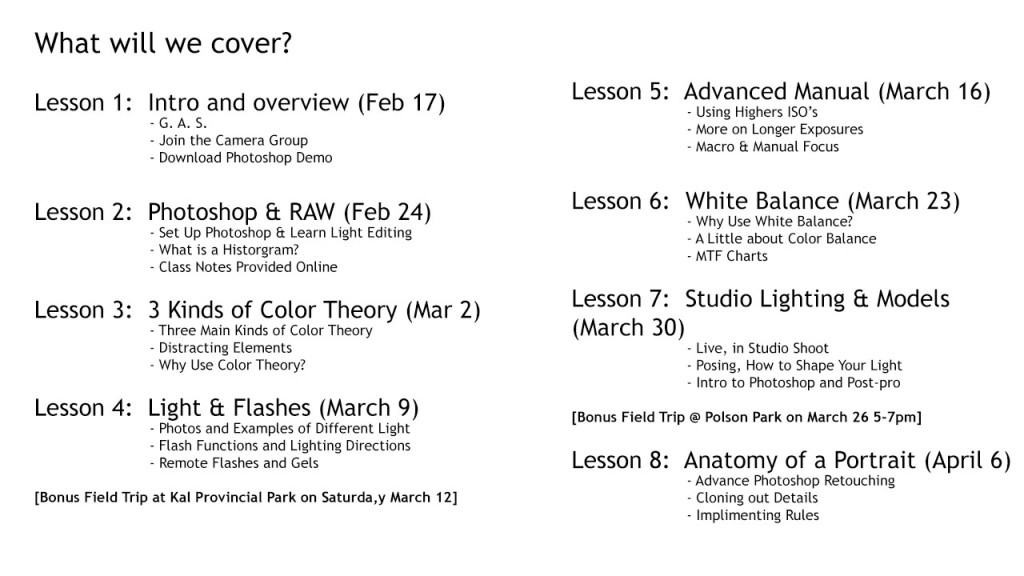 There are two bonus classes in the advanced class. These are walks where you will have an opportunity to interact with many of the level 1 students. We encourage everyone to learn from each other – that is the benefit to a mid-sized class.
If you'd like to sign up, feel free to email Fiona or I, or shoot out an inquiry! The classes are held at Image Studios (Click here for the map). Thanks for reading, and I hope I'll see you in class!