Nearly every weekend, you can find me in Vernon or Kelowna photographing a wedding. In that time, I've heard some hilarious speeches, some terrible speeches, and there's a few toasts that simply made me want to cry with sincerity and brilliance. I love this moment, because it gives me a real insight to whom I'm shooting.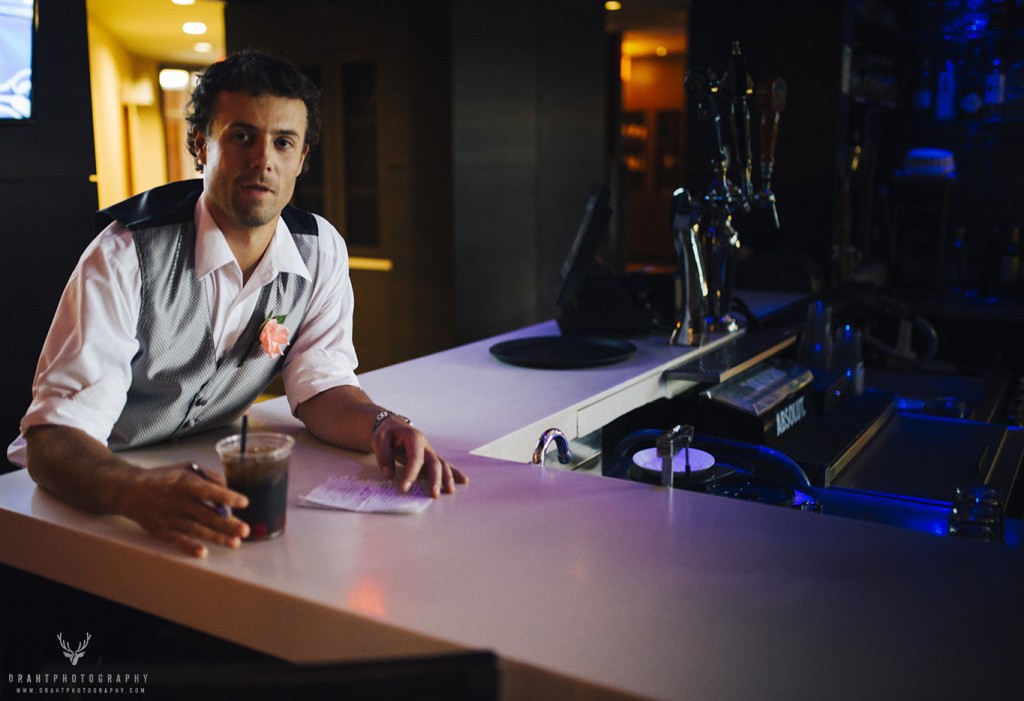 Writing a speech isn't hard, when you know what to do. Follow this formula and you'll be the toast of the wedding. Besides the bride and groom, of course.
Introduce yourself (5 seconds)
Sounds easy enough. Make it short and simple. This wedding isn't entirely about you, after all. Example: "Hey. I'm Rob, Tom's partner in crime for the past ten years."
     2. Thank everyone for coming out (5-10 seconds)
This invites everyone in. The goal is to make this speech about anyone but yourself. Call out those that you know by name. Make sure you mention anyone who has travelled significantly to be there. Example: "And we have Aunt Louise from Calgary! What a long trip it was. We are so glad you're here!"
3. Complement the vendor and thank the hosts. (10-15 seconds)
Thank the bride and groom. This will help the talk become more interactive as well – people tend to applause after the bride and groom's name is mentioned. Example: "Thank you Jared and Stephanie for putting together such a beautiful evening for us!" Find something to compliment. It can be the food, some extra work the venue has put into decorating, or the photographer who hasn't sat down for a second yet.
 4. Say something funny about the groom (30 seconds – 2 minutes)
It's okay to tease the groom a bit. A lot of people talk about their history together, and that's fine too. A funny story (if you've got one) will fit in here without a problem. Perhaps make it about how you met, or how the groom first introduced you to his bride. You can chat about how you two got into trouble when you were kids.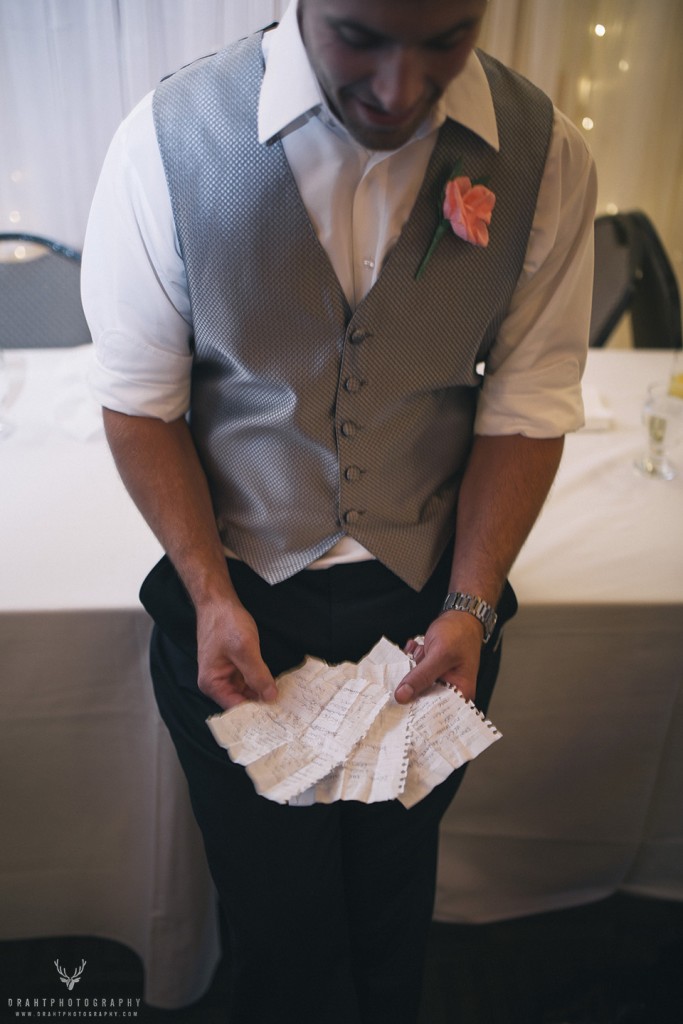 5. Say something sweet about the bride (30 seconds – 2 minutes)
Never, ever forget this. This day is about her, after all. Don't underdo it either. If you can make it past two minutes, do it. This is also one of the areas where it pays to do your research. If you don't know her well, check her facebook. Ask the groom beforehand what he loves most about her. Chat with her parents and find out how she felt when she first met her husband. This is all part of the transition from lighthearted to heartfelt – a very important part of any speech.
Example: "Amber, you are a vision. From the moment Tommy first introduced me to you, I hoped you two would make it. You are like two pieces of a puzzle. You've been like a sister to me ever since I've known you. I've never seen Tommy the way he is around you, you really do bring out the best in him. In a way, you've brought out the best in all of us." (Insert a few more compliments here. If you've done your bride-homework, it should be easy.)
6. Bring it all together
Here's where you wrap it up. You can use a classic wrap-up line, or improvise your own. Make sure, though, that you end it with well wishes for the couple. The time for humour is over. This should come from the heart. This is a great place to put in a love quote if you feel it works with the rest of the speech.
7. Remember, it's a TOAST, not a speech.
This whole thing shouldn't last more than four minutes. Write what you need to beforehand. Get rid of anything that isn't necessary, high quality, or just doesn't flow. You should be left with a very tight 4 minutes. Remember, you are a servant, not the star. Don't ramble about yourself. It seems obvious, but the amount of toasts I've seen where people stand up and talk about themselves for ten minutes is staggering.  And yes, comparing the bride and groom to yourself still counts as talking about yourself.
I've seen older men give a filibuster speech as well – something about how the longer it is, the more sincere it must be. Remember that the bride and groom have a timeline. People will lose their attention span. Other people need to speak as well. Don't make this about your personal relationship to the groom. Don't go off on pointless story after pointless story about yourself. You have already been honored enough being chosen as best man. Wear that suit with humility.
Thanks everyone for reading this far. If you've got any questions, or would like to chat about anything wedding related, feel free to send me an email. Talk to you soon!