Well the photography lessons have been going well! We maxed out the monday class, and the Wednesday class is quite large too. Hooray! Although it certainly isn't the most lucrative area of my business, I really do have a lot of fun. And I love seeing what my students produce over time.
I always ask them on the last class, as I scroll through the homework: "When you started this class, did you ever think you could be producing images like this?" And the answer is always a resounding no.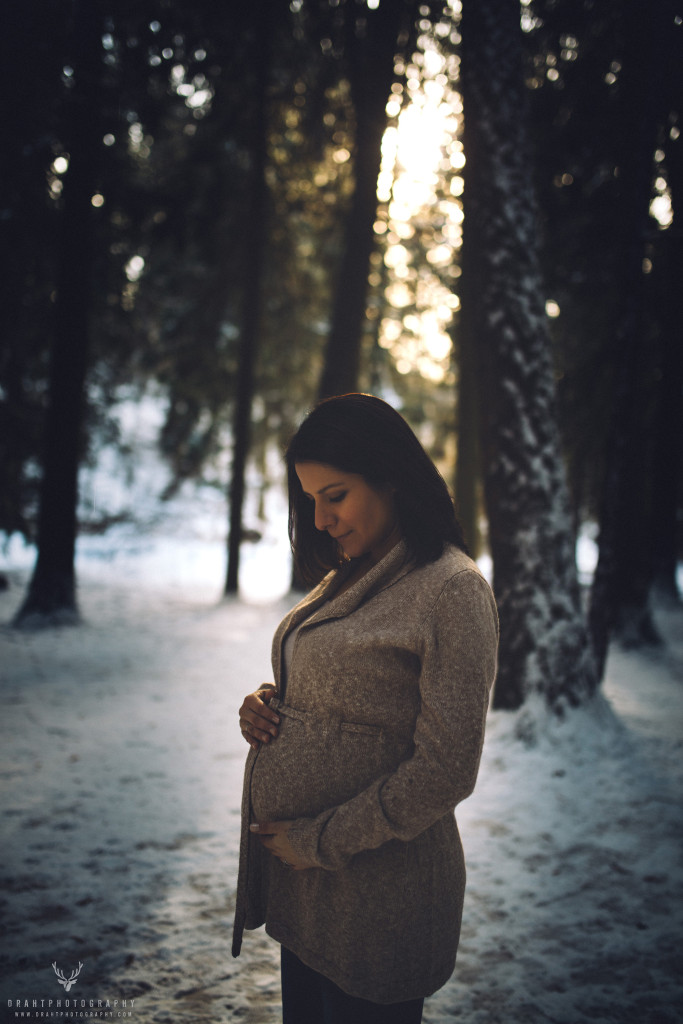 And maternity photographs, oh my! This was a fun session. I've been wanting to take maternity photos of Yas for quite some time. It didn't end up disappointing! We went to a few beautiful venues in Vernon. Even luckier, it seemed to be raining in a few of the photos!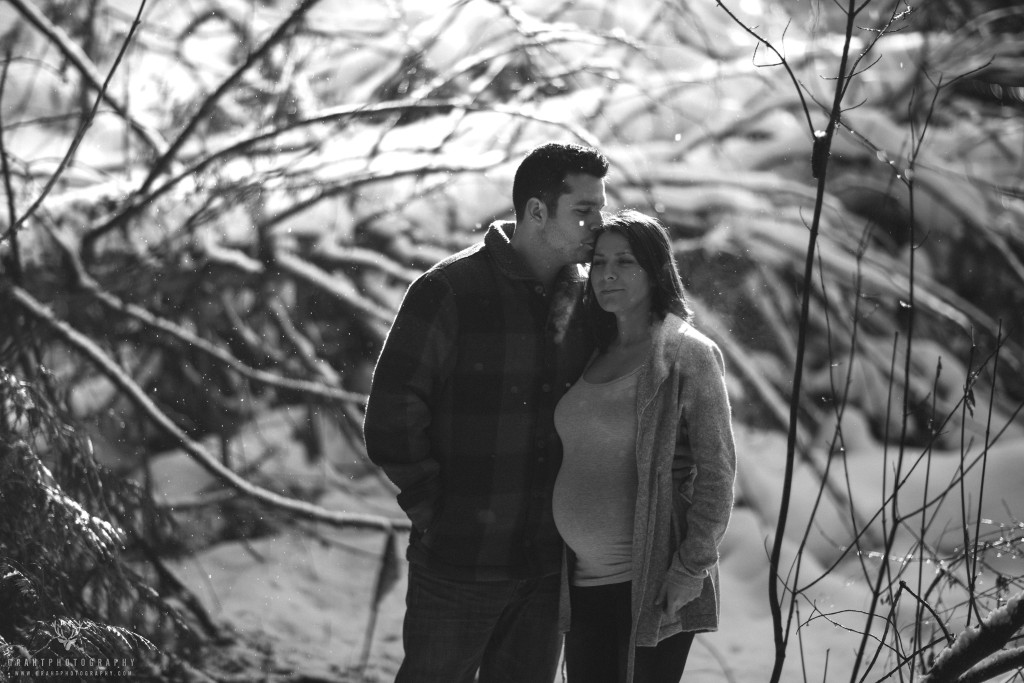 That's all the snow melting – we managed to get one of the last snowy days of the year. Originally, we were going to shoot this week. I saw the melting snow and I panicked. I'm glad I did. We ended up getting a lot of snow for this stunning shoot.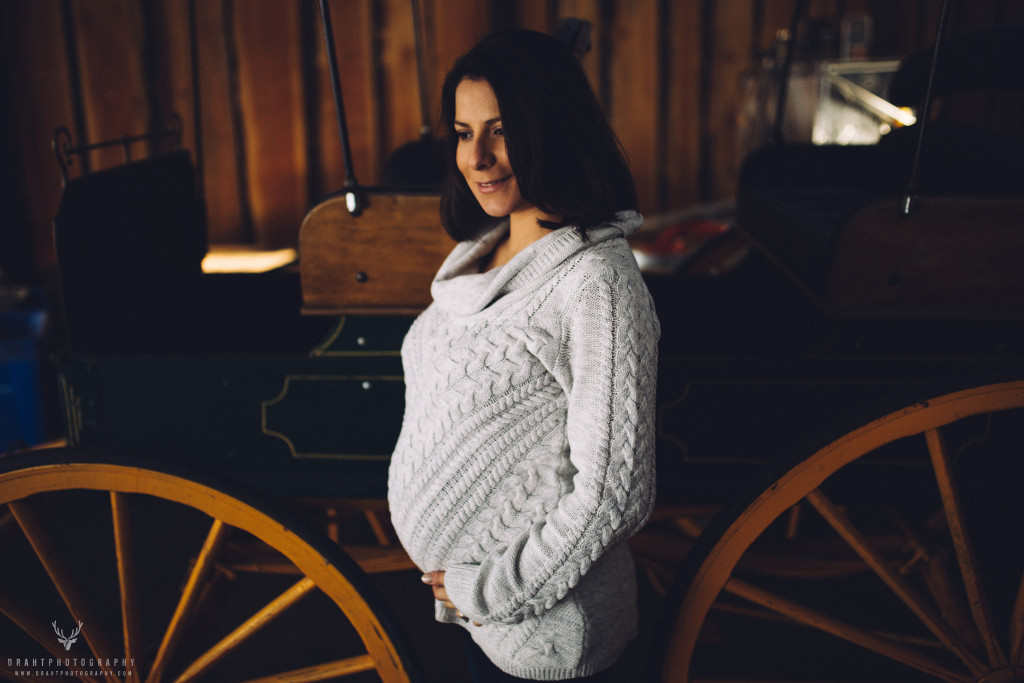 Right after, Pattie was awesome enough to let us shoot at Silver Sage Stables. Let me tell you something, I adore shooting in barns. In my opinion, Silver Sage is one of the best venues I've ever seen, anywhere, period. It helps that the hosts are some of the most genuine and eager to help people I have ever met. On a wedding day, this counts for a lot!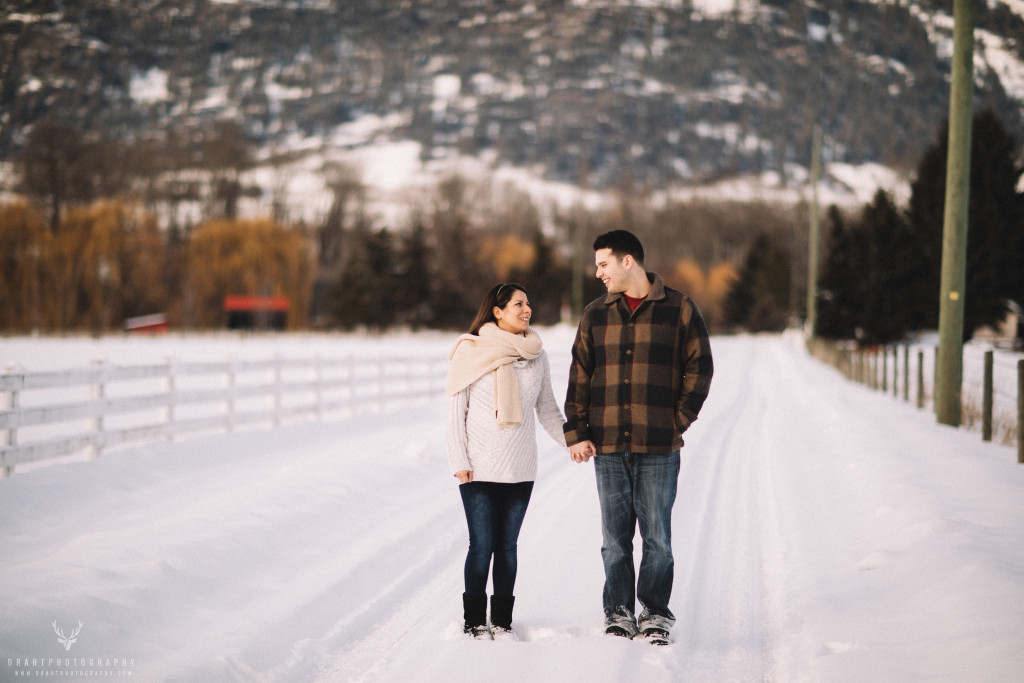 We got just the round amount of goofy grins from this couple. A lot of these photos I can't help but grin when I see them. We had so much fun in this shoot, and these two have such good chemistry. Dan is looking forward to being a dad, I can tell.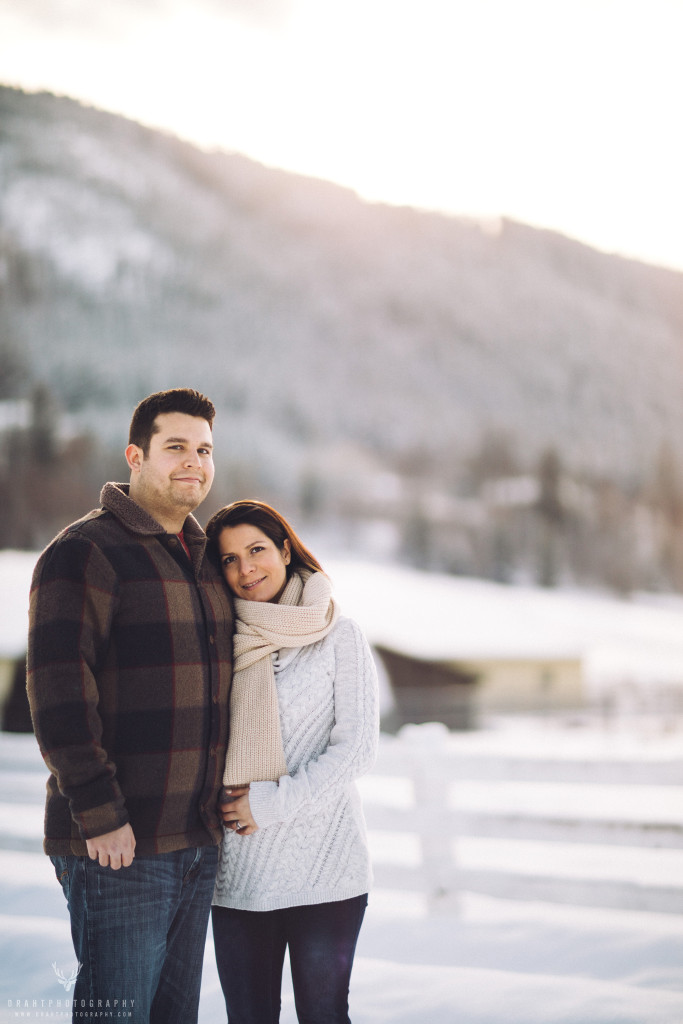 We got just enough sun for a few beautiful backlit photos. As always, your whole album shouldn't be backlit. But it doesn't hurt sometimes. 😀
Next up, I sped to Sparkling Hills for an engagement shoot. Harmon had contacted me several days before about his intentions to ask his girlfriend to marry him. Having known him for all of 11 seconds, I approved of this union, and he started chatting with me about his plans.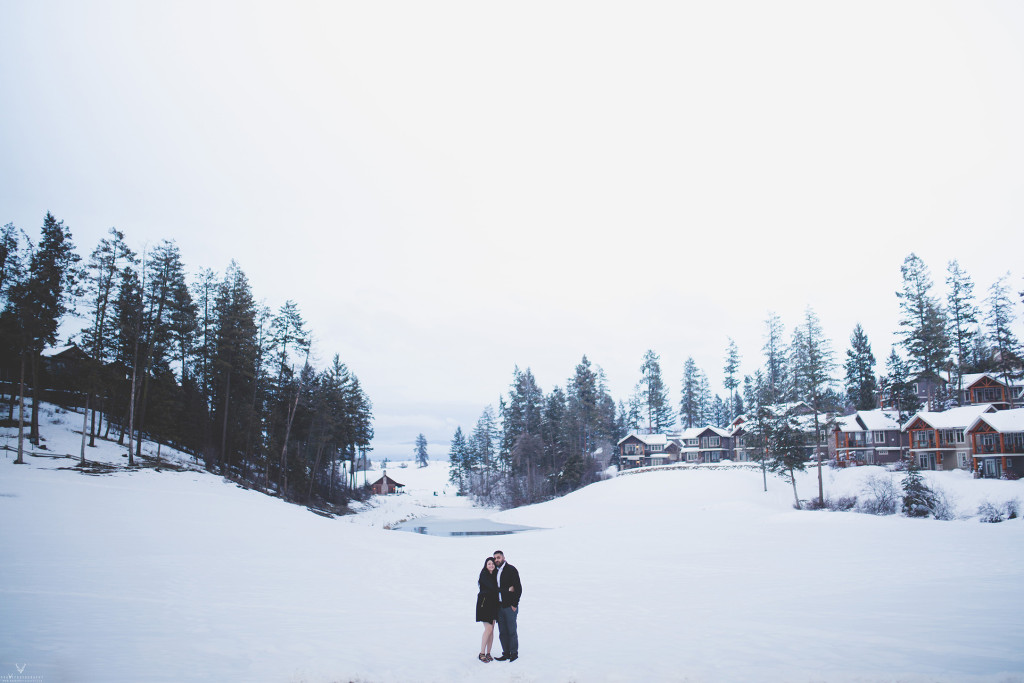 We agreed to wait till the second day to take photos – the first day was a day for relaxing. As a photographer, I'd prefer if they both looked their best. And they did!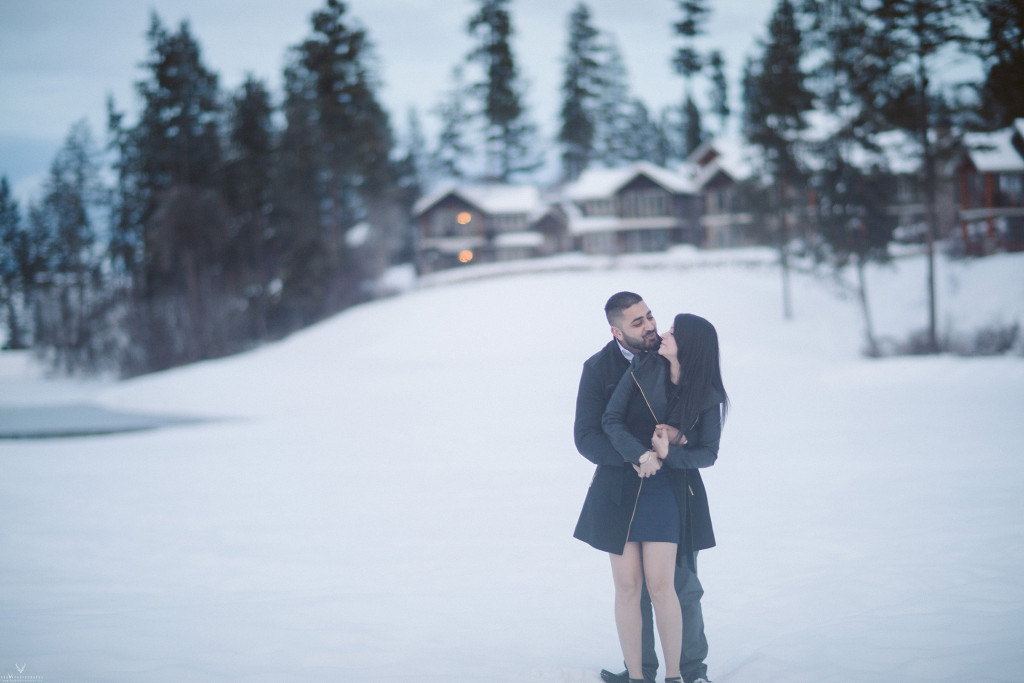 Fun fact: He proposed to his wife on the highway 97 during a snowstorm. She said yes, but she was freezing. In retrospect, that's not a bad way to ask for a hand in marriage. I almost wish I had been there to see the proposal in that torrential snowfall. These days, it's just raining.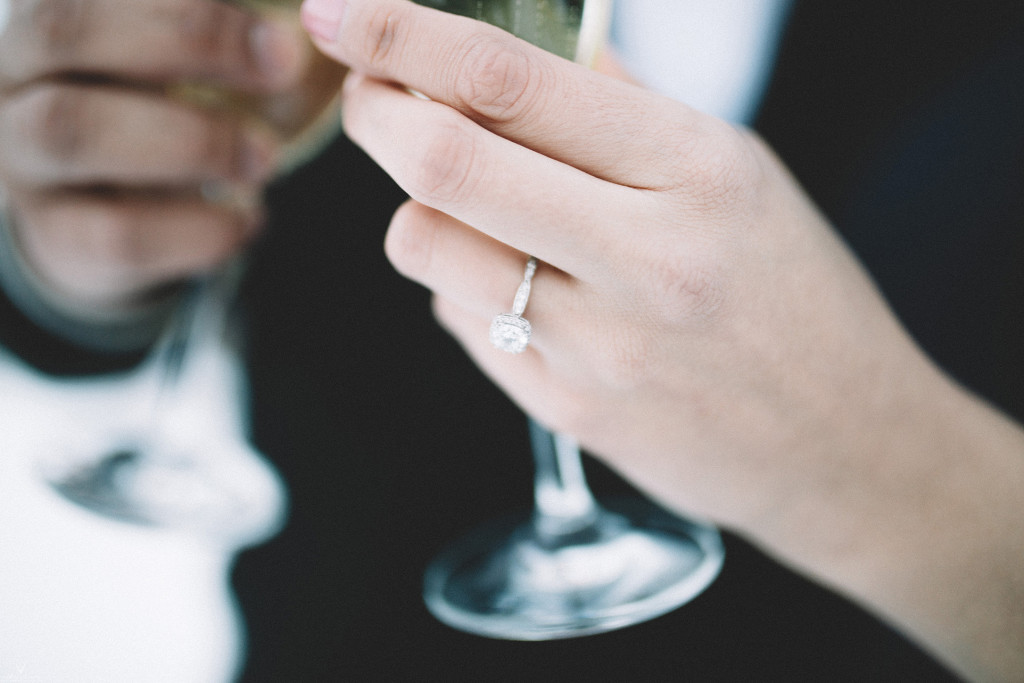 But they're on their way back, and I'm onto my next adventure. It was so much fun taking photos of everyone in the snow. Not 12 hours later I was on my way to Hawaii for a destination wedding!
Thanks for reading this far! To keep updated, feel free to follow my instagram, twitter, or facebook. Or heck, drop me an inquiry! I'm always looking to shoot more and try new things!