Graduation Special
I use google analytics. I know why you're here. The special is, if you book your grad shoot before May 1, you get 50$ off. That means you'll end up paying $200 for a one hour shoot. It's a pretty awesome deal, and mostly pursuant of you allowing me to use the images on my mega popular instagram and twitter. Keep reading. It gets better.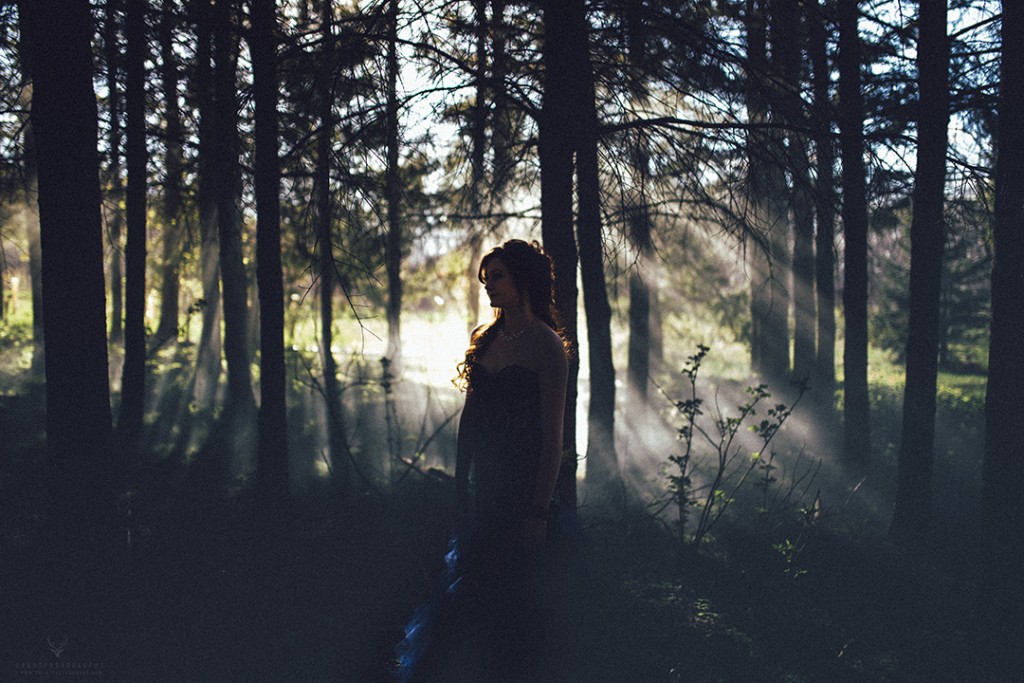 I've got to stress, these are sessions like no other in Vernon and Kelowna. We go on location and use props and killer posing to make sure this is the best session of your life. I intentionally pick a location and time of day to go with the colour scheme of your dress.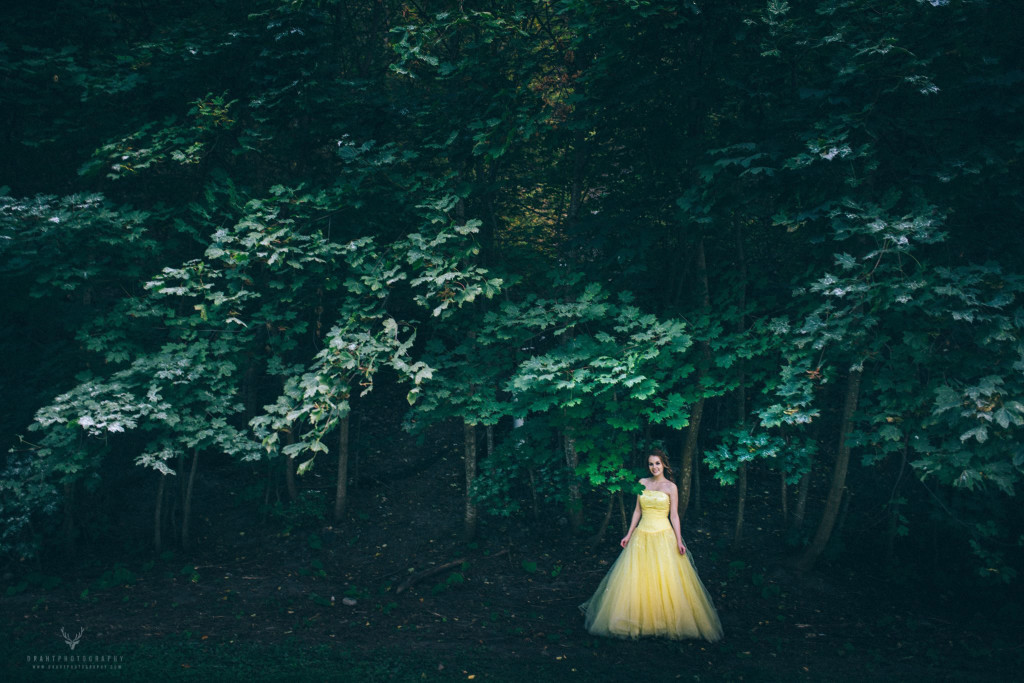 And my process, trust me, you'll love it. There's a lot of care and love that goes into these shoots. Shoot me a message if you'd like to see if I still have the date free.
Now, a lot of people tend to think I'll be there on Grad day. Although we can schedule it like that, in my opinion, it's a huge waste of all the money you're spending on hair, makeup, and the grad dress. See, it's going to be very hot and sunny out. And everyone is going to be socializing with everyone else. Let's not even talk about how far away we are from Golden Hour. The best thing is to schedule a shoot on hair demo day, maybe around 7 so we can capture the sunset, and then you'll end up with photos you'll be sure to treasure for a lifetime.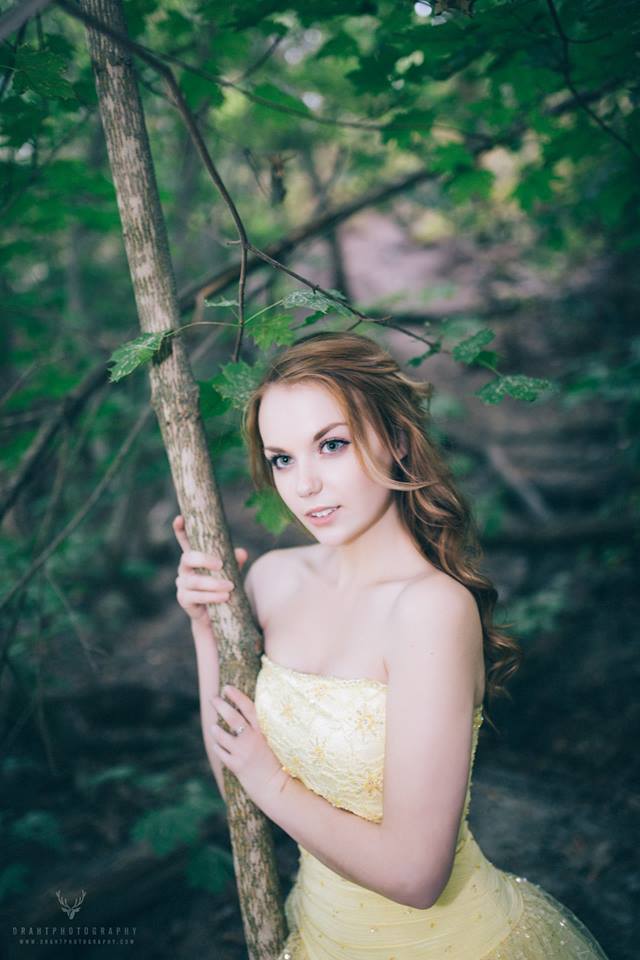 Photography Lessons
Next up OH MY GOSH what a great response to the photography lessons. If you're interested in learning how to use your camera in a fun, exciting class based environment, I highly recommend you sign up. We've got a few spots left, but we are expecting to sell out soon.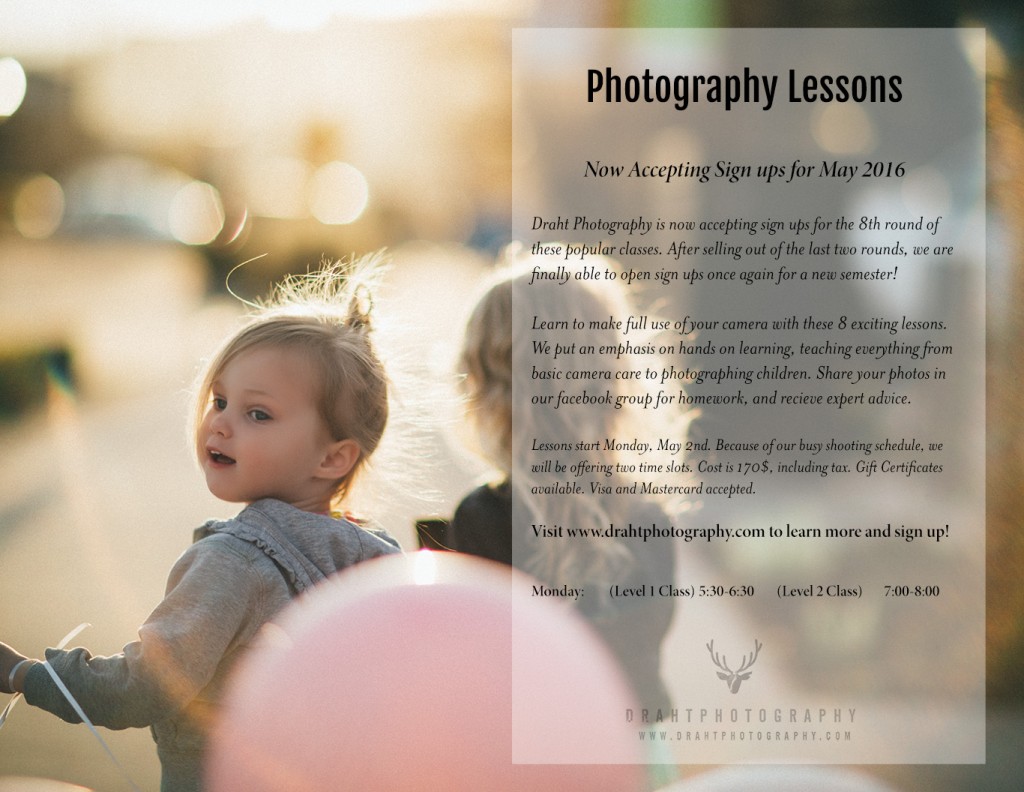 These lessons are worth their weight in gold. You can be out photographing every day for a year, but without an understanding of the variables and theory it takes to take a good photograph, you're just spinning your wheels. Plus I've improved my slideshow. You're going to love it. The last round was incredible, the last few sessions were like a rock concert. The results the students are getting after a bit of direction are incredible. I had one student pull me aside on wednesday and told me that her professional photographer friend is asking what her secret is! 😀
Family Sessions
Oh yeah. Well, it's no secret I'm obsessed with babies. Seems like Instagram agrees with me.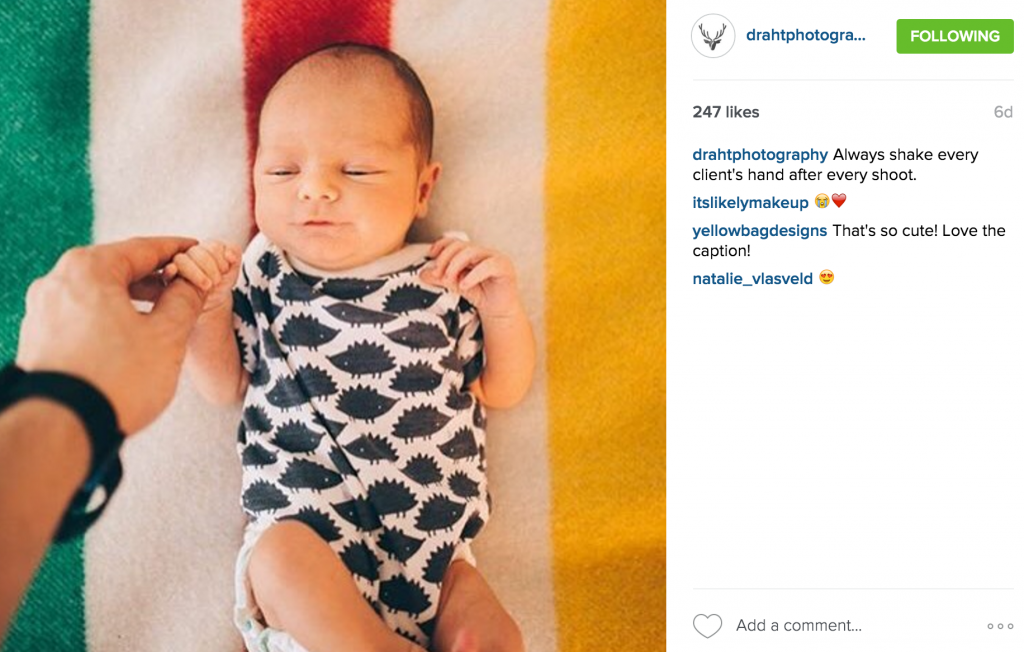 I had the most heartwarming, adorable session the other day with a six day old. She couldn't quite smile, but you could see that she really tried.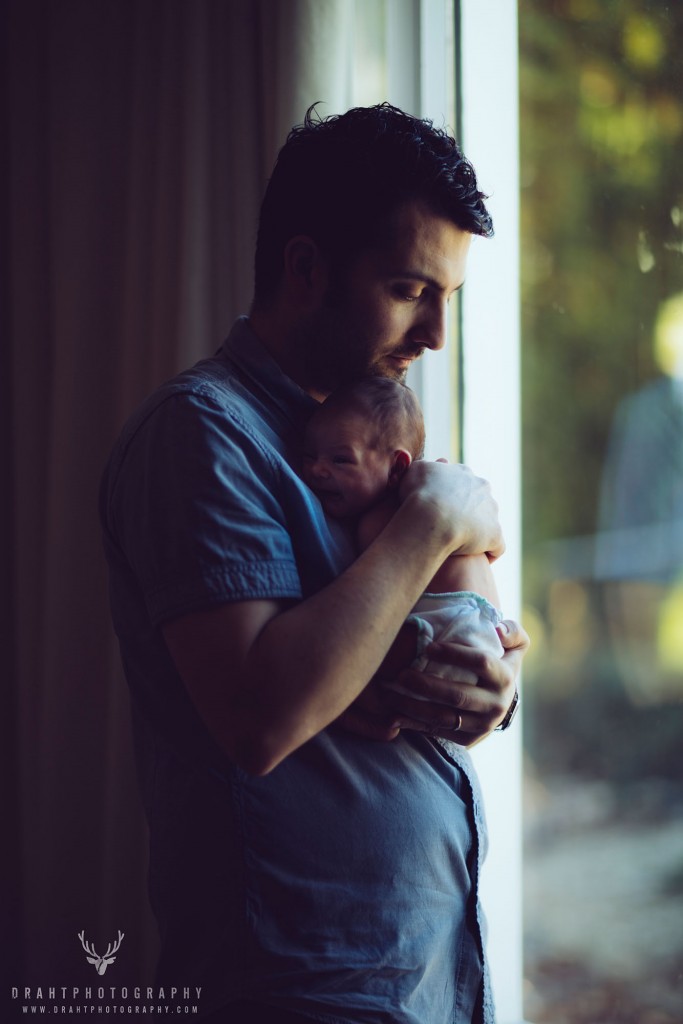 And oh boy, does that little ninja love her dad. I've never seen a baby try to smile that hard. Although I don't do infant sessions (I can't afford the props, and I prefer to work onsite), I'm more than happy to incorporate a baby into any family session. The interaction between mom, dad, and the new addition are extremely important to me.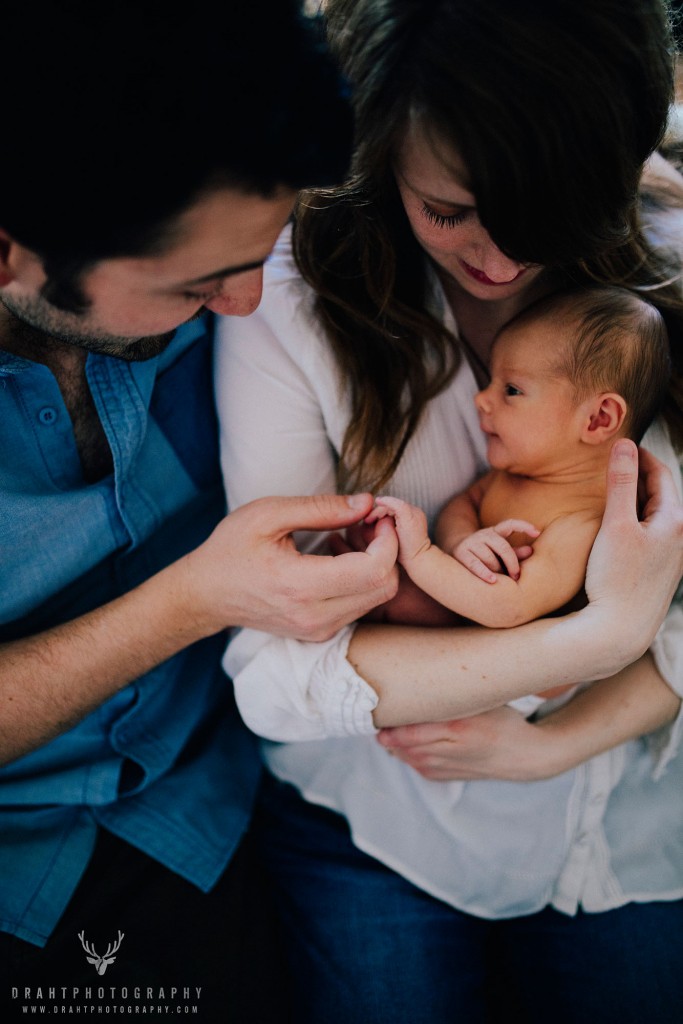 Makes my heart melt. Days like this I don't think I could ever be anything besides a photographer.
For the full gallery, click here. Be prepared to catch some baby fever.
That's all for now. You're welcome to follow my facebook, instagram, or google plus if you'd love to stay updated. Or, heck, schedule a shoot with me! Weekends are all by booked, but weekday evenings are good to go!