I enjoy being a destination photographer. I get to go to amazing places like Hawaii, Mexico, Jamaica, during the coldest months of the year. That's part of the reason my higher end packages include travel – I'd like to travel, and photograph a wedding while I do it!
You might recognize these two lovebirds from our engagement shoot a few months ago. We lit a few smokes bombs and had a grand 'ol time. At this point I realized how incredibly excited I was to shoot the wedding.
I had no idea it would exceed my wildest expectations.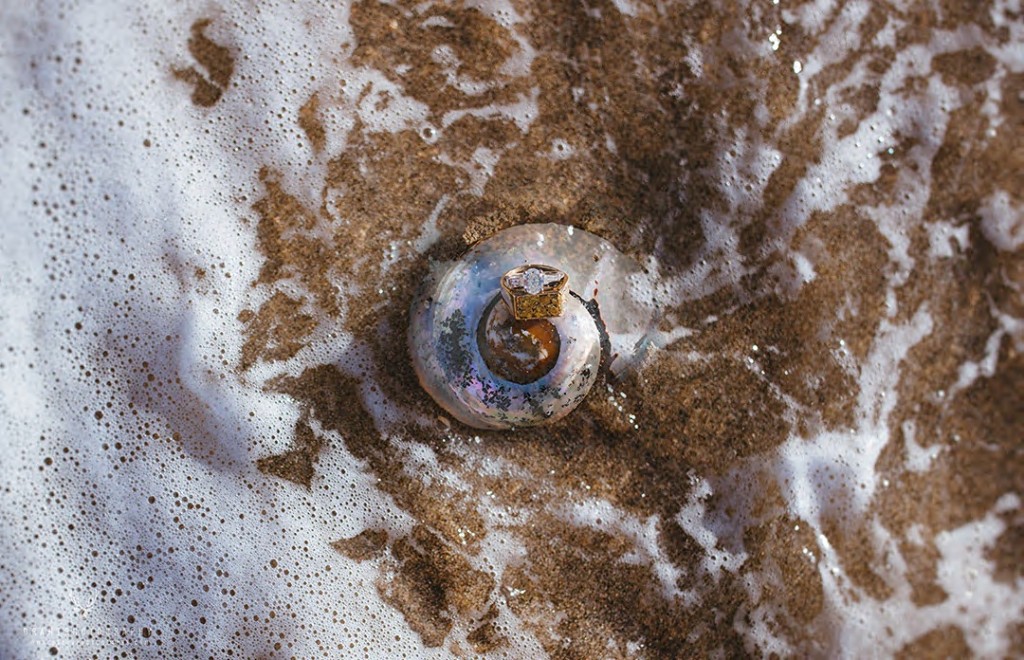 First off, the ring shot. Of course..
Now, keep in mind this is a sampler. As always, we had a few ring shots. However, you won't be seeing them for a few weeks. There's a LOT of photos. And I shot the first half of the wedding with my Canon 5ds (which went through my memory cards like nothing I've ever seen.)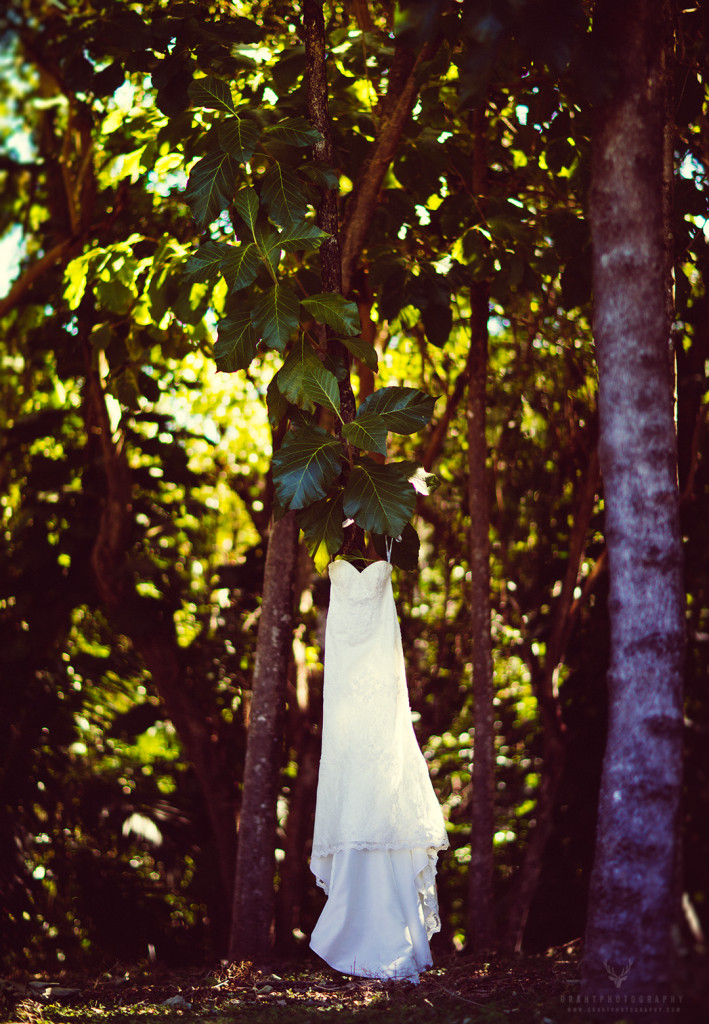 The girls were getting ready at the Na Aina Kai Botanical Gardens.  This place is stunning. I borrowed the weddings dress and started shooting. The gardens were so lush and cool. I had no idea a place like this even existed.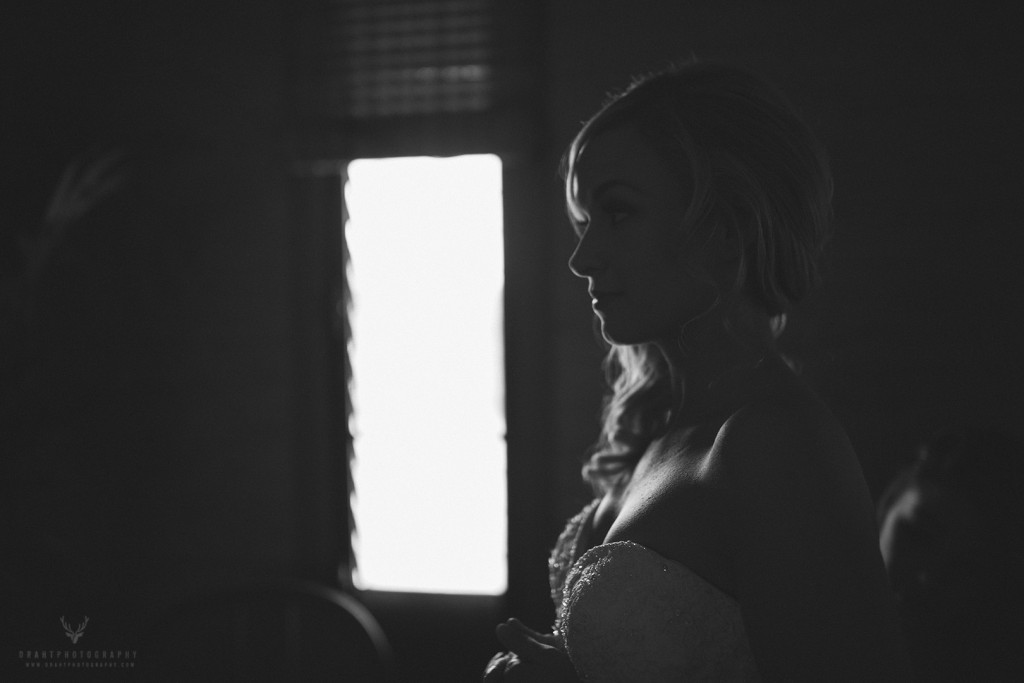 But an hour and a half is never enough time to get ready! Before I realized it, the girls went to work lacing up the wedding dress.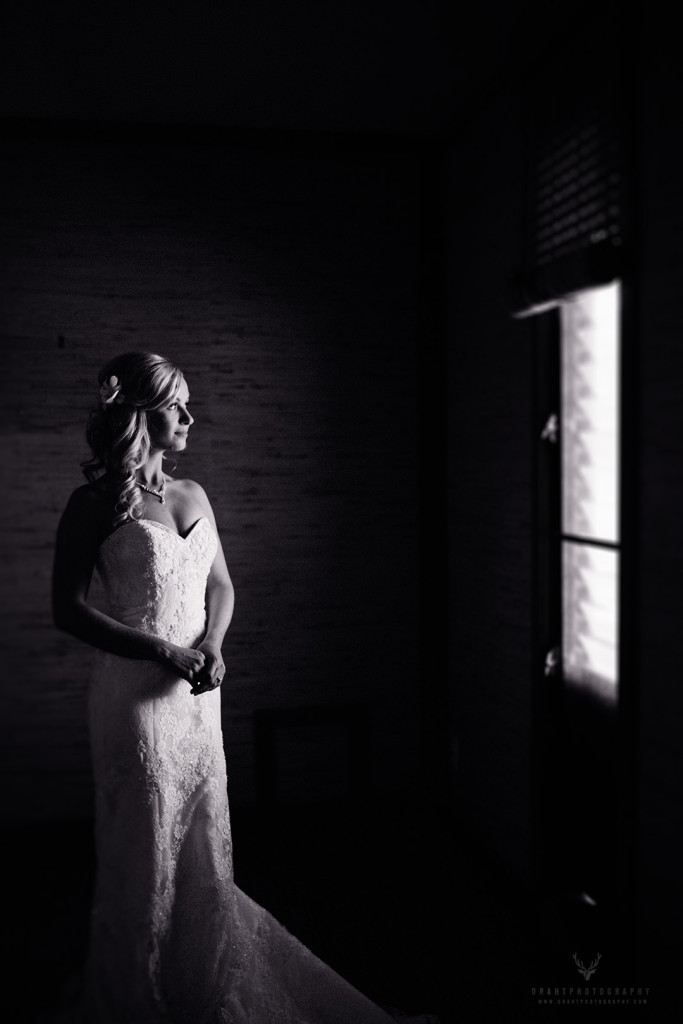 And the end result was breathtaking. If you take a close look, you can see the inset floral design. There's a modest train, and a real life flower in Stacey's hair.
At this point, I realized that although the 5ds is a very picky and heavy camera, it renders shadows like I've never seen before. The detail is stunning. Although it's more of a studio camera, it's going to be my daytime portrait camera. Because of the low light performance, my 5d mk3 will remain my evening camera.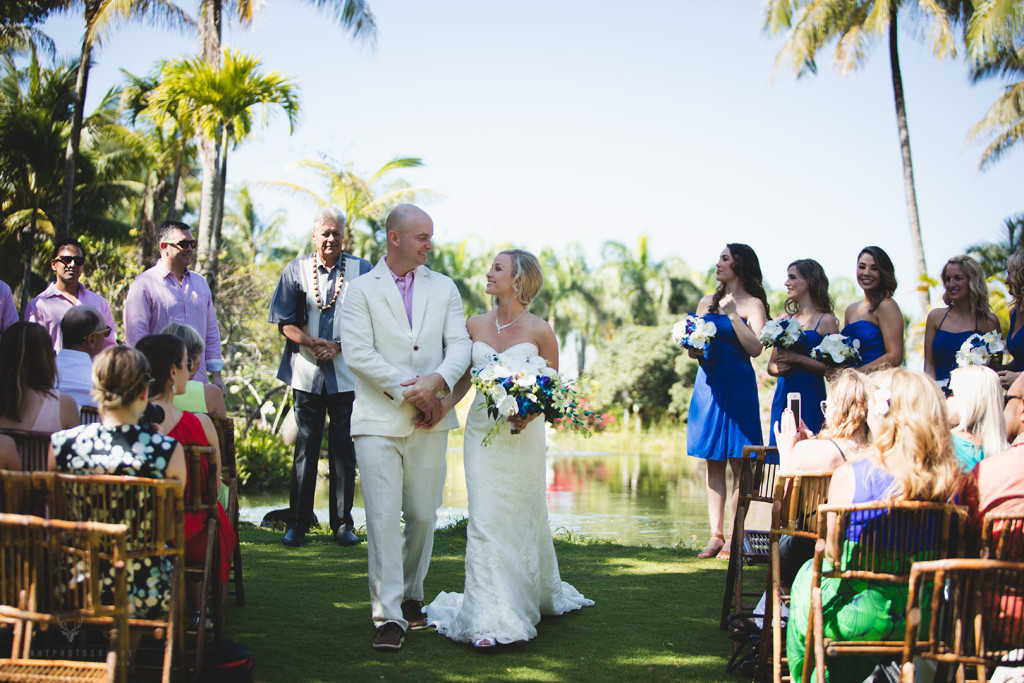 The speech was touching and slow. Seeing Scott's face when he first saw his bride….Well, let's just say I'm not even sure 1,000 words would do it justice. You'll have to wait for the full album to see it.
We took off to take some formals. At this point, I was alternating between my 5ds and mk3. I had a Rokinon 12mm f/2.8 on my mk3. It was a little tough to manually focus, but I made it work.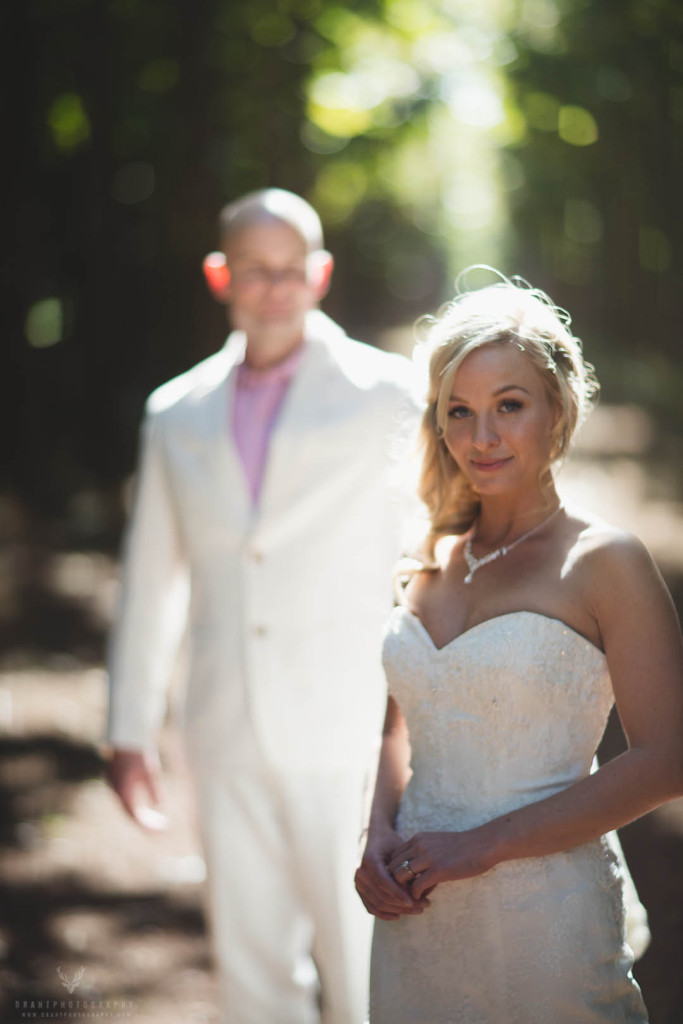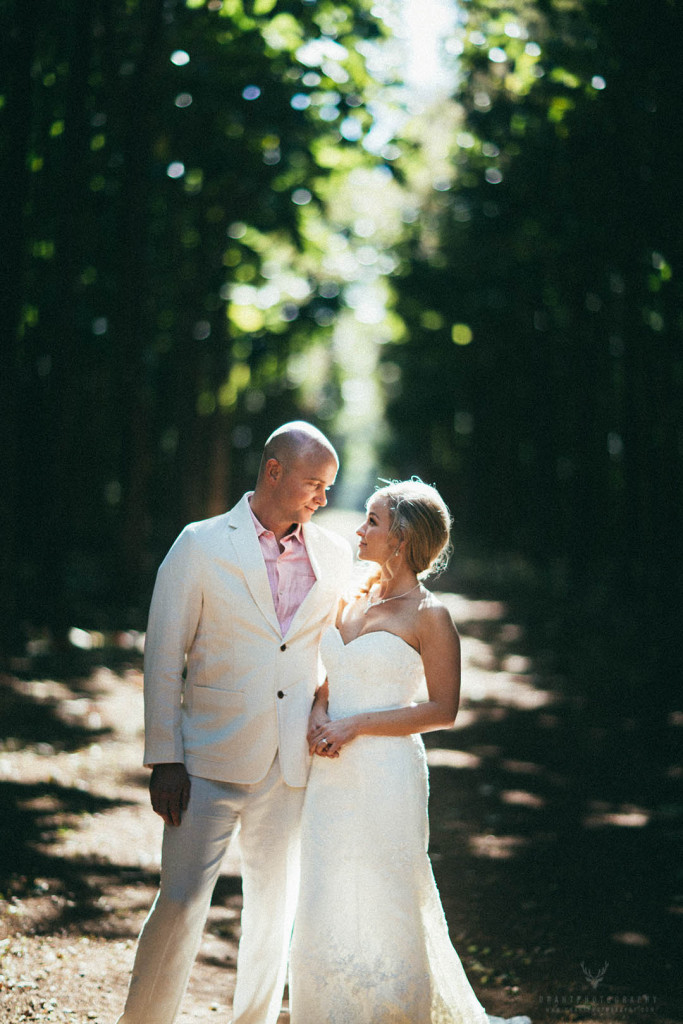 Fun fact: I packed that lens instead of hiking shoes for my trip. I regret nothing.
Formals were amazing. It helps to have such a good looking crew. Everyone was having the time of their lives.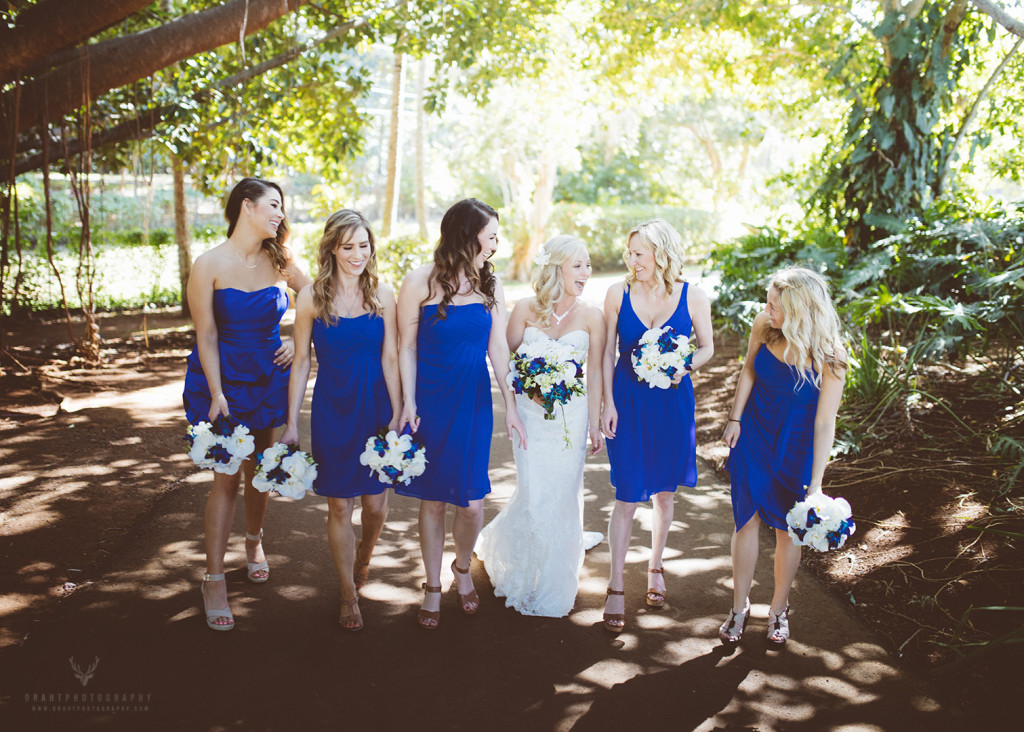 We headed down to the beach to take a few more group shots.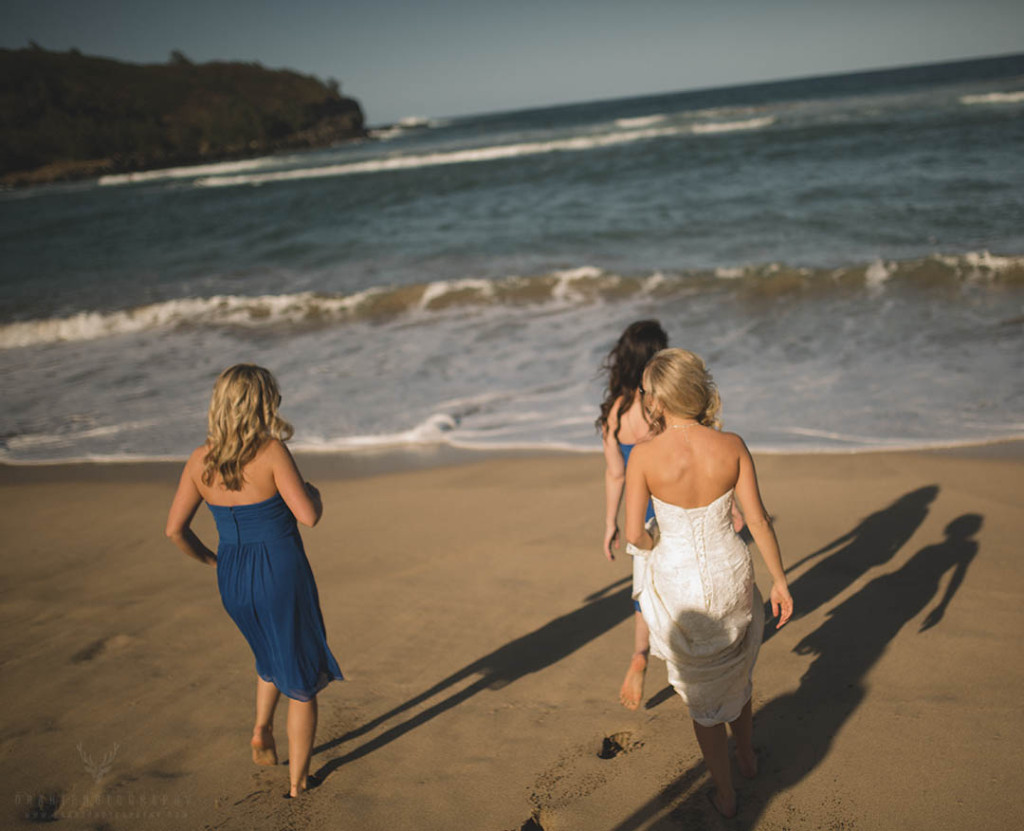 The waves coming out from the ocean were insane. They snuck up on you.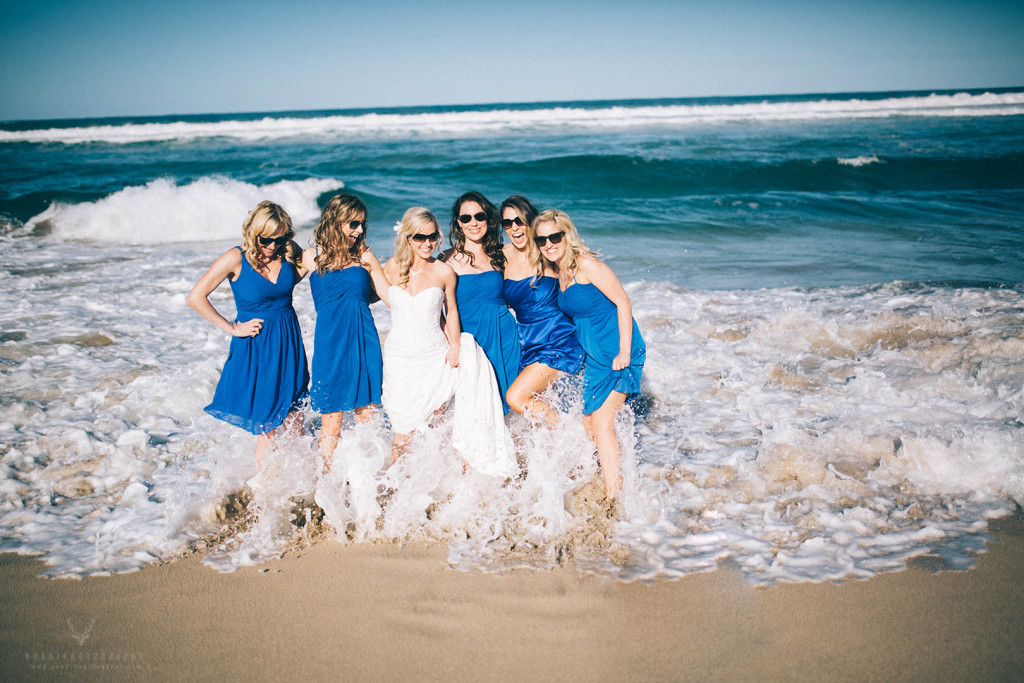 Makes for fantastic photos though! And a few ruined dresses. We rushed out of the water before the salt water could do any more damage.
It was time to head to the Tiki Iniki. They put one quite a show for us, with their fire spinners and talented dancers. If you're reading this, planning your own destination wedding, I would give them a second look. They're very friendly, and returned my flash that I left there!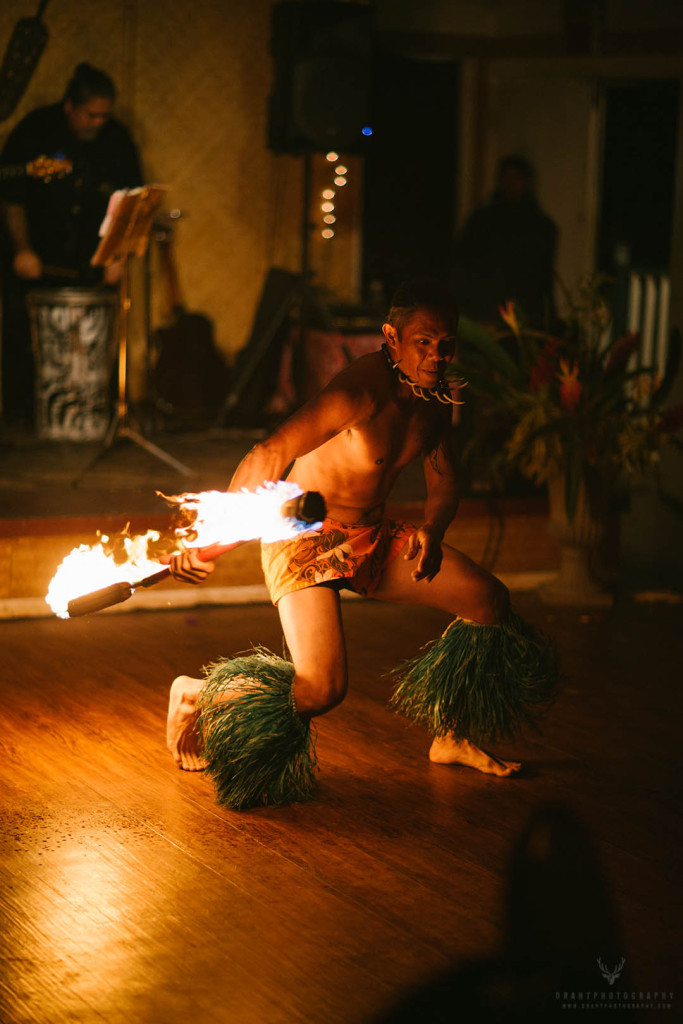 The fire spinners really got this party started. They went hard, and put on an impressive show.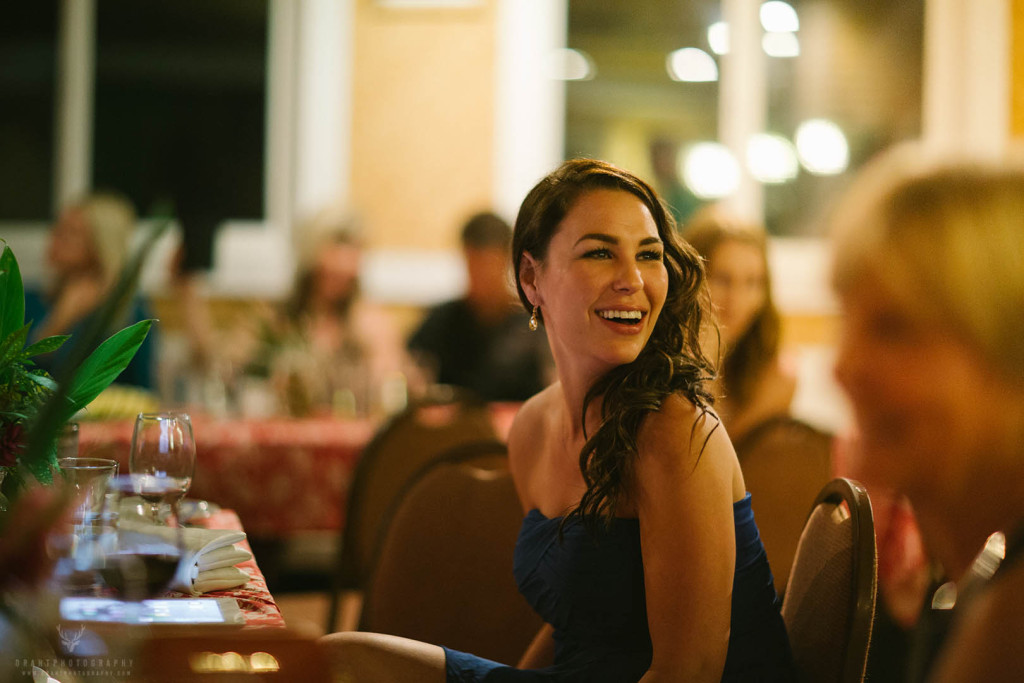 Everyone seemed to be enjoying themselves. Drinks were poured, and guests got to know each other a little bit better. Although I love chatting with the guests, there were beautiful pictures unfolding themselves in front of me all the time.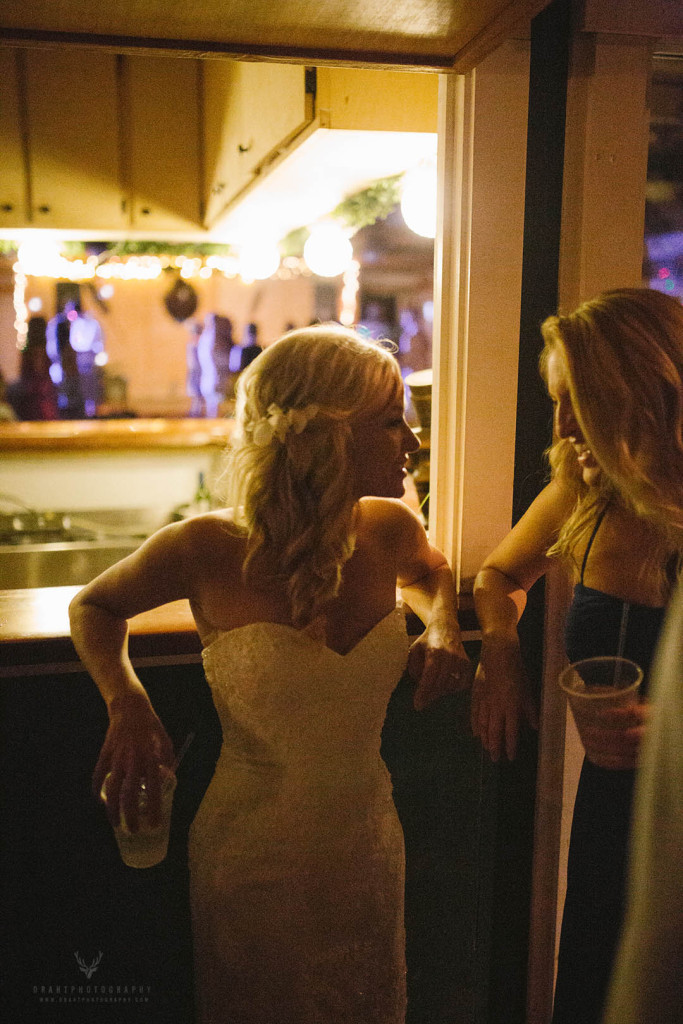 The party went late. We danced into the night.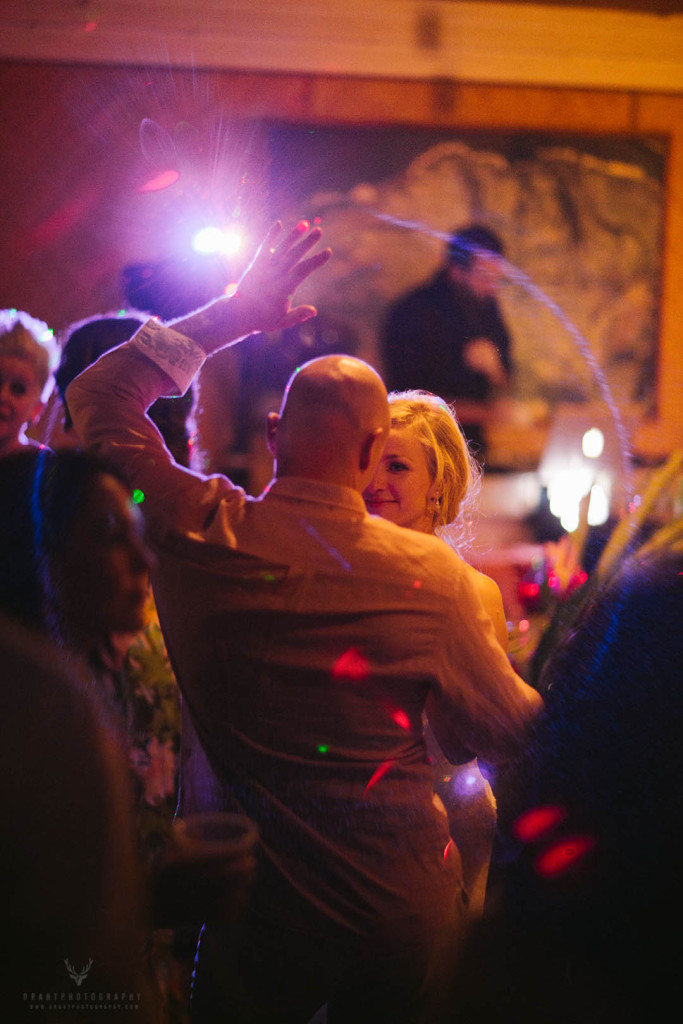 We went late. A little after 11, people started clearing out. Scott grabbed a few people, and they all went to work on the beach – starting a bonfire.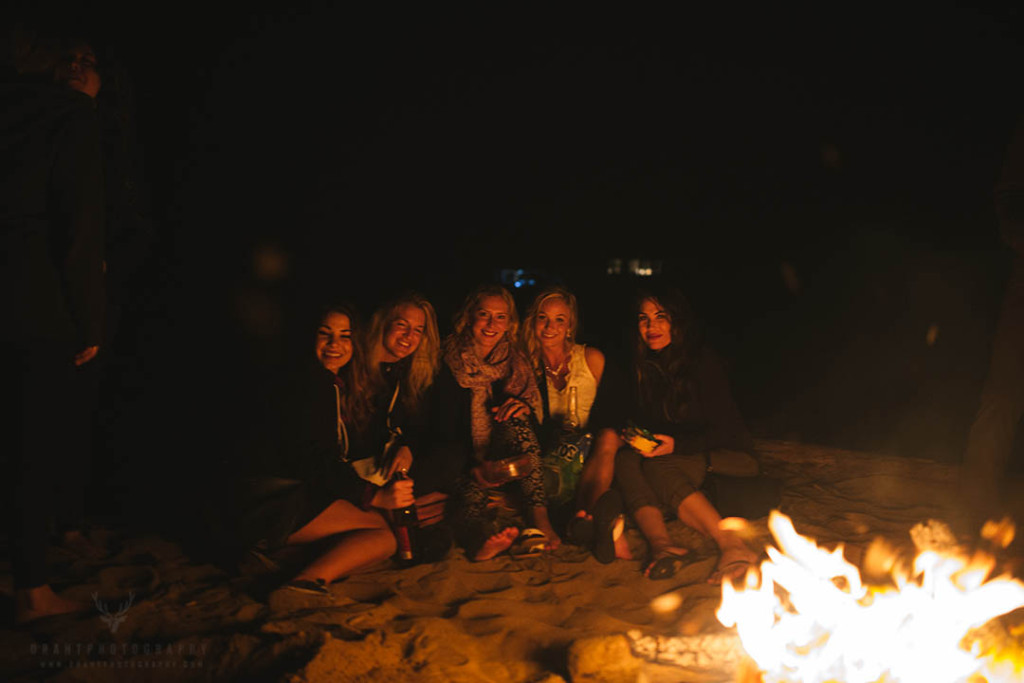 It was late, and we went hard. Everyone had the time of their lives, though. To be honest, I didn't want this wedding to be over.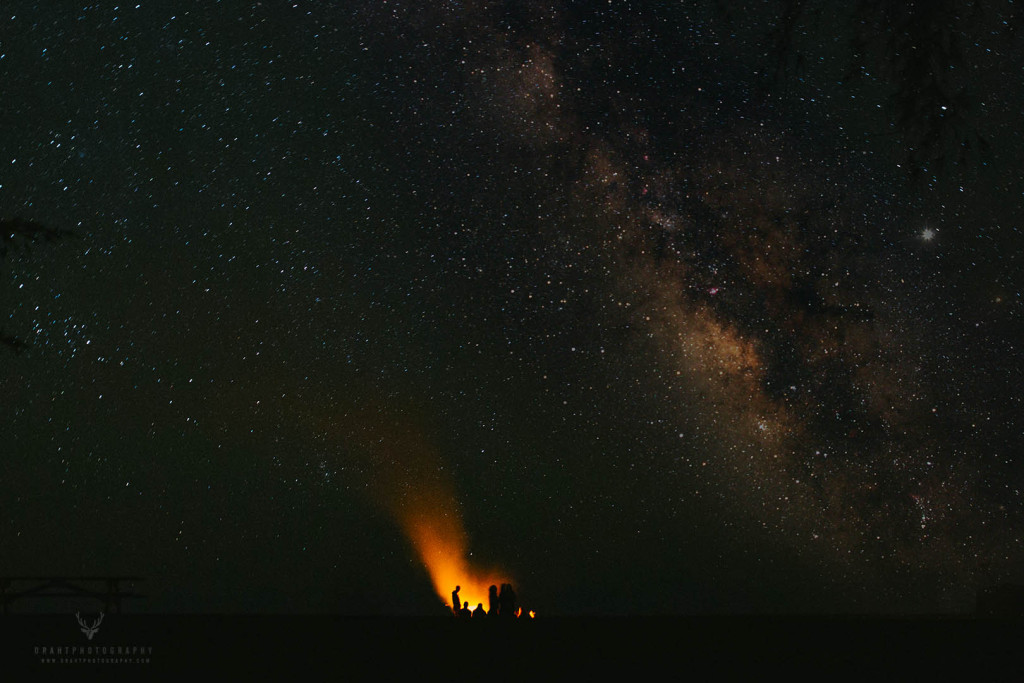 The milky way was visible with my bare eyes. I took a few long exposures, wiped the sand off my camera, and called it a night.
As I mentioned before, the photos won't be finished for a few weeks. Hold on tight. I'll make sure to post about them. 😀
If you'd like to see more updates, consider following my twitter, instagram, or facebook.  Planning a wedding in Kauai or a different tropical destination? Many of my packages include travel – what you see is what you pay! Shoot me a message for more details.
As always, thank you for reading this far. I can't wait to show you the rest of the album. Mahalo!